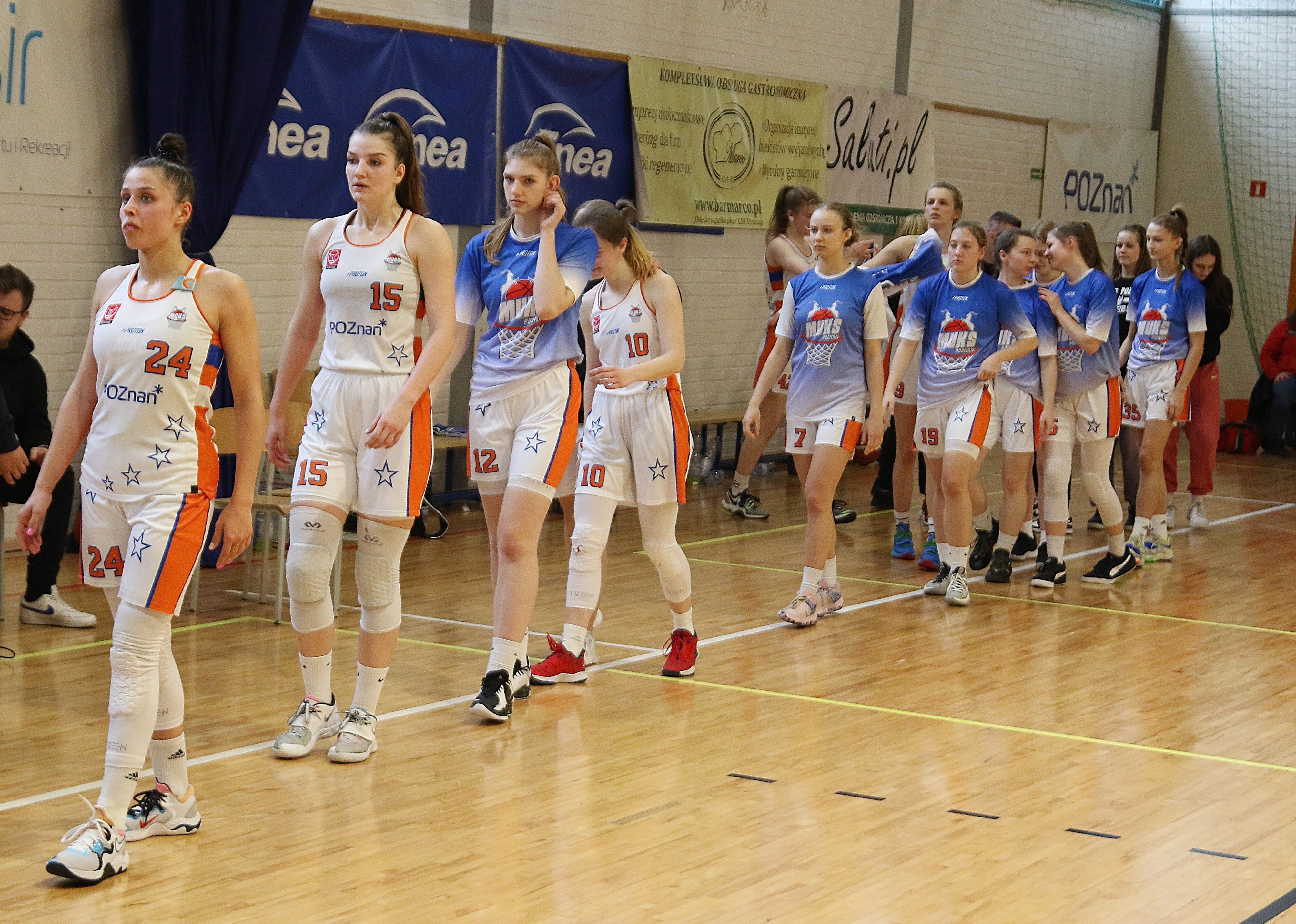 1LK: Gramy w ćwierćfinałach
6 kwietnia 2022

Pierwszoligowa ekipa MUKS Poznań wygrała rywalizację w pierwszej rundzie play-off i awansowała do dalszych rozgrywek.

Poznanianki w pierwszej rundzie rywalizowały z 7. ekipą grupy B po sezonie zasadniczym Contimax MOSiR Bochnia. W pierwszym spotkaniu rozegranym w Poznaniu górą były bochnianki, z kolei z Bochni zwycięstwo wywiozły Muksiary. W środę 06.04.2022 obie ekipy w decydującym starciu zmierzyły się ponownie na poznańskim parkiecie.

Pierwsze 3 kwarty to przewaga podopiecznych trenera Macieja Brodzińskiego, które po 30 minutach miały 23 punkty przewagi. Ale przyjezdne tak łatwo się nie poddały. Trafiając 5 trójek w ostatnich 10 minutach zdecydowanie wygrały ostatnią odsłonę spotkania (27:11) i zdołały zniwelować straty do zaledwie 7 punktów, ale na więcej nie starczyło już czasu i to poznanianki zanotowały zwycięstwo będące przepustką do dalszej gry!

Najwięcej punktów w poznańskiej drużynie zdobyły Marta Masłowska 20 pkt (4×3) i Wiktoria Piotrowska 19 pkt (5×3). Aż 14 asyst rozdała nasza rozgrywająca Weronika Papiernik, a na tablicach najskuteczniejsza była Eliza Łakoma, która zanotowała 10 zbiórek.

Czasu na odpoczynek dużo nie ma, bowiem już w niedzielę 10.04.2022 starcie z KKS Agapit Olsztyn. Poznanianki, które były wyżej w rundzie zasadniczej zaczynają rywalizację przed własną publicznością!
---